Specialised Clinic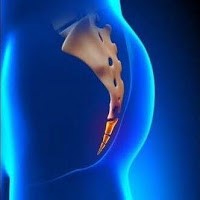 We are the only clinics in India (Bengaluru and New Delhi) specialised for Tailbone pain or Coccyx pain treatments. Our doctors have more than 20 years of combined experience in Tailbone treatment and have treated patients in India and abroad. We provide one of the newest types of treatment know as Internal Manipulations (IM). An internal manipulation is a non-surgical approach which helps people to get rid of their tailbone discomfort. Read more about it here.
Client Testimonials
I really thank Dr Rajveer Singh for rectifying my problem.
Sneha
Tailbone Treatment
Friends if you are having sacrum coccyx or tailbone pain, then just meet Dr. Rajveer Singh in Bangalore, perfect for tailbone treatment all over India.
Naresh
Tailbone Treatment
My wife and family are very grateful to have a doctor like him in India, who happens to be the only tailbone specialist knowledgeable about the internal manipulation technique in India and the Middle East.
Ishwinder Pal Singh
Tailbone Treatment
Dr. Rajveer Singh responds to all modes of communication (call, sms, mail). I would recommend Dr. Rajveer Singh to anyone who has coccydynia, the procedure is quick and is not embarrassing or painful.
Sudarshan
Tailbone Treatment
I would like to advice the tailbone suffering patients that now there is no need to worry. Just meet Dr Rajveer Singh once and things are sorted out !
Anshuman
Tailbone Treatment
With great assurance, I strongly recommend Dr.Rajveer for consultation on coccyx pain and related injuries. I will keep posted of my improvements.
Vhsmaniam
Tailbone Treatment
I strongly recommend all the coccyx pain sufferers for Dr. Rajveer's impeccable guidance and for his broad understanding of coccyx related injuries and complications.
Sachin
Tailbone Treatment
I highly appreciate the junior doctors talent and knowledge about tail bone pain. The good part is that they have been trained under Dr. Rajveer Singh (PT) who is a great specialist in the same field.
Rasheeda
Tailbone Treatment
After 10 days as per advice I continued the instruction and followed it sincerely. At the end of the 10th day I had approx- 70% relief which gradually increased to 90- 95 % by the end of two months.
Suman
Tailbone Treatment
I highly appreciate the doctors treatment plan and focus to diagnosis regarding this critical condition which makes most of the sufferers depressed due to lack of knowledge by most of the doctors.
Fatima
Tailbone Treatment